Welcome to the St. Elizabeth Ann Seton Catholic Church website. We appreciate you taking the time to learn more about our faith community, and hope you will find the many resources throughout to be of benefit.
As a Catholic Community, we are a family of believers, committed to the ongoing spiritual development of our parish and its individual members.
We hope you will take some time to get to know us and become involved with the work we do.
Click here for our weekly bulletins.
The Diocese of Lafayette is observing its 100th anniversary this year. Learn more about Centennial Celebration events through 2018.
Saturday Vigil: 4:15 PM
Sunday: 8:15 AM, 10:15 AM, & 6:15 PM
Mon, Tues, Thurs, & Fri: 7:15 AM
Wednesday: 5:30 PM
SACRAMENT OF RECONCILIATION
Saturdays: 3:30 PM – 4:00 PM
By request before weekday Masses
By appointment
7:45 AM Tuesday – 4:00 PM Wednesday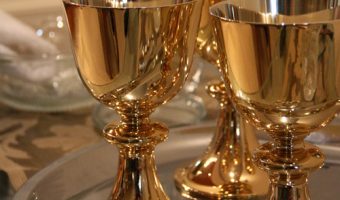 Eucharistic Ministers are needed for the 4:15 p.m., 8:15 a.m. and 10:15 a.m. weekend Masses. Please prayerfully consider serving in this ministry. Call the parish office at 235.1483 for information.
SES will host a series on Theology of the Body in August and again in early 2019. Learn more about this series and registration information.
Conference tickets are on sale now for this conference,  Feb. 1-2, 2019, at Lafayette's DoubleTree hotel. Keynote speaker is Catholic author and radio host, Jennifer Fulwiler. Bishop Deshotel will celebrate Mass. Visit the website for full details.