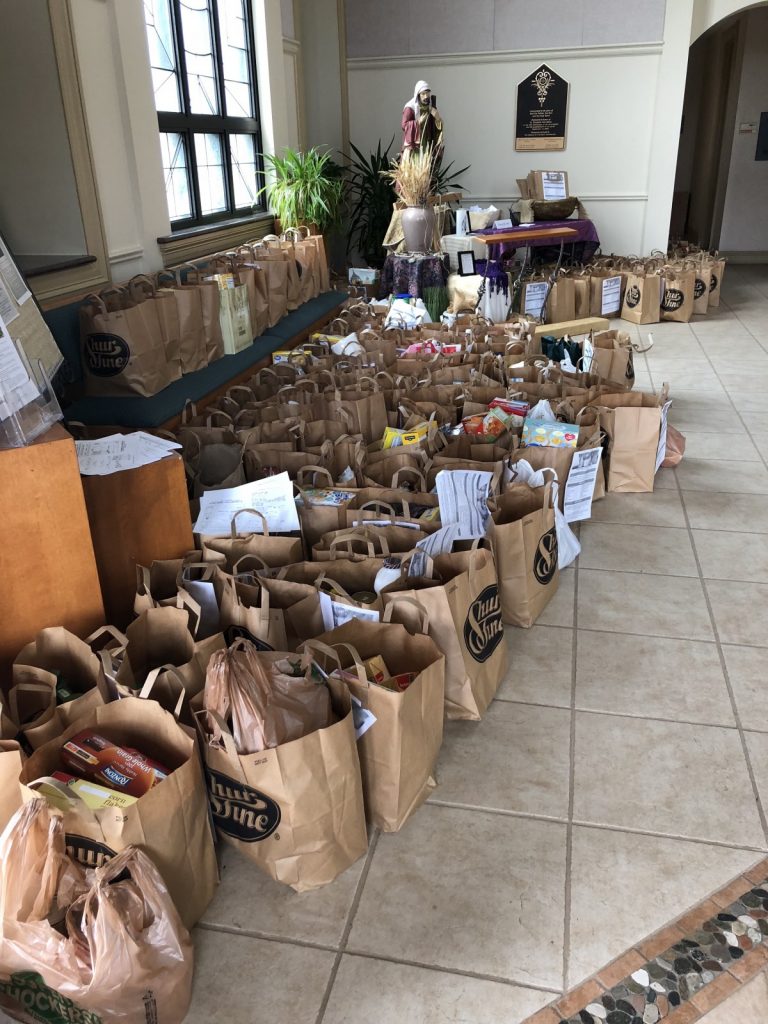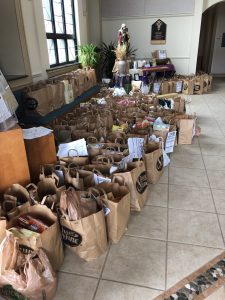 "I used to pray that God would feed the hungry, or do this or that, but now I pray that he will guide me to do whatever I'm supposed to do, what I can do." 
It's one of the many profound quotes of Mother Teresa of Calcutta, who personified the Corporal and Spiritual Works of Mercy. Parishioners of St. Elizabeth Ann Seton generously acted on the first Corporal Works of Mercy …. feeding the hungry! Following our very successful annual food drive, held prior to the Feast of St. Joseph, Patron Saint of families and the Universal Church, members of TMIY (That Man is You) program of Seton; Jon Citron, Billy Daigle, Ray Cottam, Harold Burleigh, Ralph Roberson and Marty Bellard, delivered several hundred bags/boxes of food to St. Joseph Diner. This supply of food is crucial to the operations of this reputable organization operated by Catholic Services of Acadiana.
I am appreciative to Karen Sonnier and Gayle Landry who coordinate this annual event and Breaux's Mart for their donation of the paper bags. I'm especially grateful to those who create and staff food distribution programs and to the unmatched generosity of our beloved Seton Parish families for participating in this drive which eases the burdens of the men, women, and children experiencing hunger and homelessness in our beloved Acadiana.
Blessings,
Father David