"When he had said this, he breathed on them and said to them, 'Receive the Holy Spirit. If you forgive the sins of any, they are forgiven them; if you retain the sins of any, they are retained."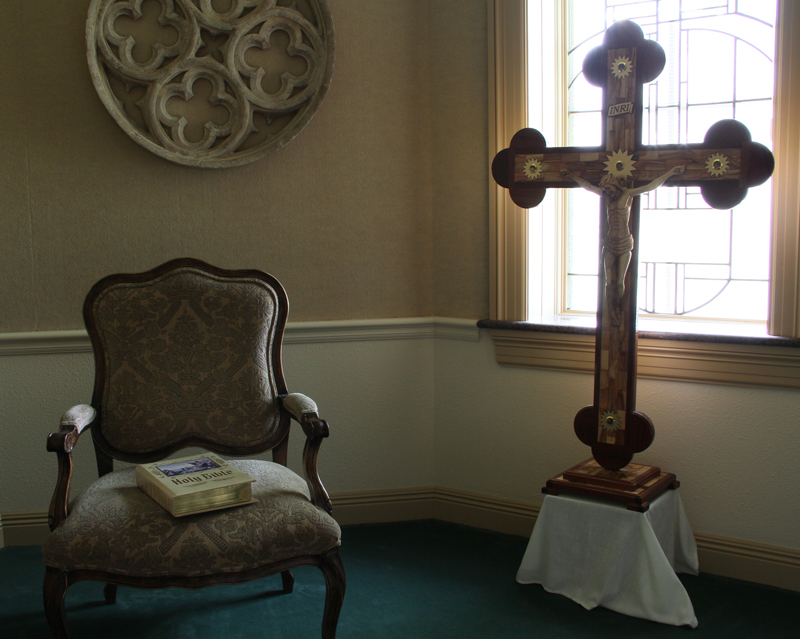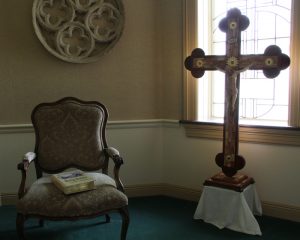 The parish offers the celebration of the Sacrament of Reconciliation before the Saturday Vigil Mass from 3:30 until 4:00 PM; by request before weekday Masses; or by appointment.

ABOUT THE SACRAMENT
The Catholic Sacrament of Reconciliation (also known as Penance or Confession) has three elements: conversion, confession and celebration. In it we find God's unconditional forgiveness, and as a result we are called to forgive others.
The whole power of the sacrament of Penance consists in restoring us to God's grace and joining us with him in an intimate friendship. Reconciliation with God is thus the purpose and effect of this sacrament. For those who receive the sacrament of Penance with contrite heart and religious disposition, reconciliation "is usually followed by peace and serenity of conscience with strong spiritual consolation. Indeed the sacrament of Reconciliation with God brings about a true "spiritual resurrection," restoration of the dignity and blessings of the life of the children of God, of which the most precious is friendship with God. (CCC 1468)
FIRST RECONCILIATION
Parents should register their child (including those in Catholic schools) at the beginning of the child's 2nd grade year in order to participate in the sacramental preparation. In August, the parish publishes registration dates and times in the parish's bulletin. The parish requires a baptismal certificate, as well as a fee to cover the cost of books. For more information, please contact Tonia Harrington at tonia@setonchurch.org or Gerry Baumbouree at gerrie@setonchurch.org, or you can call the parish office at (337) 235-1483.