"Jesus said, "Let the little children come to me, and do not hinder them, for the kingdom of heaven belongs to such as these."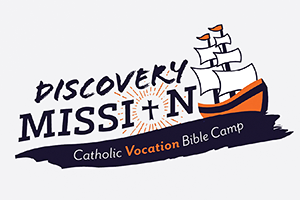 Camp Week: June 26 – 30, 2023:  8:30 am – 12 Noon
Camp Volunteer Prep Week: June 19-22, 2023
Volunteers are needed to make this program successful. The number of campers we can accept depends on having sufficient volunteers.
For more information, please contact Blake Paul Harson by email blake@setonchurch.org or by calling (337) 235-1483.
Register as a youth volunteer (6th-12th grade) by using the form below or complete this hard copy and bring to the parish office.